What is a Community Development Financial Institution (CDFI)?
As you may already know, CNote generates a 2.5% return on your savings by investing in Community Development Financial Institutions (CDFIs). Our partner CDFIs loan your money out to fund a diversified portfolio of projects, from investing in female and minority entrepreneurs to building low income housing. As those loans are repaid, CNote passes the returns on to you. This article will explain how CDFIs work, their history, and their positive impact on society.
Since CDFIs are a fundamental part of our savings product, understanding CDFIs will assure you have a more complete understand of your investment in CNote. If you want to more deeply review the risks associated with an investment in CNote, you should read our Risk and Return section. 
Preamble: The hard work CDFIs have done over the last two decades.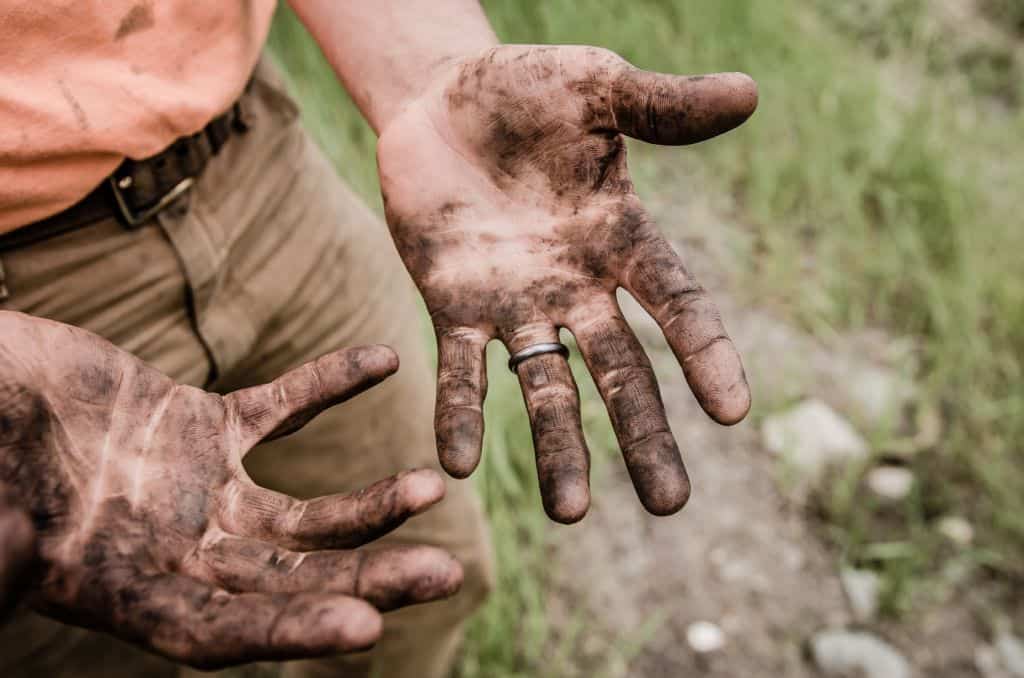 Historically, CDFIs have been a productive, if underappreciated, asset class. The Brookings Institute, had the following to say when looking back at decades of historical data on CDFIs: "CDFIs have succeeded by all obvious measures. A recent sampling of CDFI performance found that 81 CDFIs managing $1.8 billion in assets had provided more than $2.9 billion in financing. They did this with a 1.8 percent cumulative loss rate, consistently low delinquencies, and no losses of investor principle."
Community Development Financial Institutions (CDFIs), the basics.
At their core CDFIs provide loans, and financial services to underserved markets and populations. Generally, CDFIs are profitable, but not necessarily profit maximizing, this means they put a priority on enriching their community over enriching their shareholders.
Accordingly, a CDFI's success is measured, not only by their financial performance, but also by their impact on underserved communities, including the funding minority and female entrepreneurs and the building of affordable housing. So along with return on investment, CDFIs look at the jobs they create or or save, and the prosperity they bring to a given community as benchmarks for success. 
Typically, CDFIs come in four different forms, banks, credit unions, development loan funds, and venture capital funds. Each of these four institutional models serves a different part of the community and may have differing risk profiles, legal structures, and target lenders. This presentation from the CDFI Fund provides a good breakdown of assets under management for the various CDFI institutional types, their sources of funding and their community impact.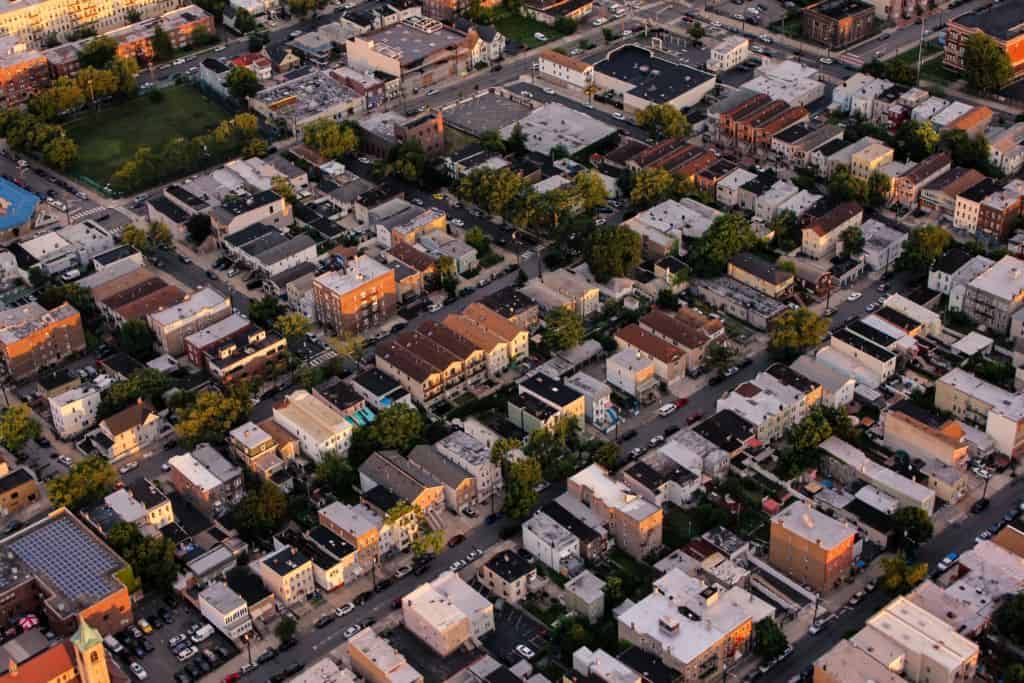 Filling a funding gap.
CDFIs work to provide lending to individuals and communities that may go overlooked by mainstream banks and lenders. These are communities that have limited access to capital, and the prosperity that access can bring. The loans that CDFIs make are generally targeted and have a tangible impact on their local community. The money is used to fund loans for small businesses, develop affordable housing, build community facilities, and launch or expand other community programs. The following video provides a good summary of the CDFI mission:
The Community Development Financial Institutions Fund (
CDFI Fund
), which will be discussed further below, explained the history and the need for CDFIs in more detail:
Community Development Financial Institutions—or CDFIs—emerged in response to a lack of access to responsible and affordable credit and capital in minority and economically distressed communities. The CDFI "movement" took shape in the 1970s with the passage of the Community Reinvestment Act, which encourages financial institutions to meet the needs of all sectors of the communities they serve. Amid growing concerns about the social consequences of investment decisions made by the financial services industry on the nation's low-income communities, early CDFIs began filling a niche by providing capital and credit in areas that are often difficult for traditional financial institutions to serve. (source)
To summarize, CDFIs strive to bring financial services to individuals and businesses that are generally overlooked by traditional financial institutions. These loans are not giveaways, they must be repaid, but they help underserved communities sow the seeds of self-sustained growth. These loans empower people to take control of their financial destiny. 
An example of a successful CDFI is Main Street Launch. They are a bay-area CDFI that serves communities and entrepreneurs throughout Oakland and San Francisco. Their mission is to "provide business owners with capital, education, and relationships that allow them to flourish." The following video highlights some of the real-world success stories that come through CDFI-lending programs like Main Street Launch.
Looking again at the Brookings Institute's comprehensive retrospective on CDFIs,
Taking Stock: CDFIs Look Ahead After 25 Years of Community Development Finance, 
Brookings found that "CDFIs have helped prove several things, many of which now constitute mainstream market thinking." Those included:
"that financing women and minority homeowners and business owners is not only possible but profitable, and that race and gender are not reliable indicators of financial performance"
"that conventional ideas about managing financial risk have changed and therefore will change in response to evidence that the un-conventional is possible"
"that managing risk in non-financial and non-traditional ways (such as intensive technical assistance) can work"
"that unconventional financial customers are important to conventional financial service companies because they are future customers and solid assets," and
"that community-centered groups can organize capital, manage it responsibly, pair it with organized people, and create measurable changes in communities."
The legal framework behind CDFIs
Individual CDFIs are certified by the The Community Development Financial Institutions Fund (CDFI Fund). The CDFI Fund is an agency within the U.S. Department of the Treasury, that was established by the Riegle Community Development and Regulatory Improvement Act of 1994.
The CDFI Fund's mission "is to expand economic opportunity for underserved people and communities by supporting the growth and capacity of a national network of community development lenders, investors, and financial service providers." You can read more about the CDFI certification process here. CNote only invests money with CDFI-Fund certified institutions.
CDFIs, which are certified by the CDFI Fund, then go on to make loans throughout their local communities. The CDFI Fund summarized its model as follows:
"The CDFI Fund supports the mission-driven financial institutions working on a local level that know their communities best. Financial institutions that become certified by the CDFI Fund are eligible to apply for the comprehensive services it offers—including monetary support and training to build organization capacity. The CDFI Fund's model is competitive and each of its programs provides CDFIs with the flexibility to determine the best use of limited federal resources in their community."
(source)
The aim of the CDFI Fund "is an inclusive economy: an America where all citizens have the chance to participate in the mainstream economy." CNote echoes this goal by directing more capital to these CDFIs, which allows them a broader reach in their mission of financial empowerment. 
The economic impact of CDFIs, and the CDFI Fund.
CDFIs have a significant impact on the economic growth of the United States. In 2016 CDFIs provided over $3.6 billion dollars in financing to underserved communities (source). While the focus of CDFIs may be on their local communities, these local activities can have a real impact on the broader economy. Here are the 2016 results as provided by the CDFI Fund:
In fiscal year 2016 alone, CDFI Program awardees reported that they provided $3.6 billion in financing to homeowners, businesses, and commercial and residential real estate developments. These developments include the construction of community facilities in communities that might not otherwise have these amenities. In addition, CDFI Program awardees financed over 13,300 businesses and provided more than 427,000 individuals with financial literacy or other training. Similarly in 2016, over $3 billion in loans and investments were made possible under the New Markets Tax Credit Program, with over 74 percent of the loans and investments made in Severely Distressed Communities. This critical financing contributed to more than 10,000 jobs and an estimated 26,000 construction-related jobs; and resulted in more than 600 affordable housing units, 10.1 million square feet of commercial real estate, and 5,500 businesses receiving financial counseling or other services.
(source)
This data shows just how concrete of an impact community-focused lending can have on the broader economy. These investments in small businesses and community development lead to tangible job growth and economic prosperity. In summary, CDFIs help deliver economic opportunity to everyone. To that point, this video illustrates the kind of opportunity CDFIs provide to borrowers:
Another, often overlooked, benefit of CDFIs is that because they are locally focused they provide tailored guidance and insight to the entrepreneurs they support. These CDFIs know the common issues small businesses in their communities face, and they can help them navigate hurdles and find a more direct path to success. An example of this local expertise and guidance, was the advice the Excelsior Growth Fund (a CNote-partner CDFI) was able to provide Ingrid Murray and her company Prospect Cleaning. Excelsior Growth Fund not only helped finance Ingrid's business, but they helped  her review and negotiate critical contracts and create financial projections to guide the direction and strategy of her business.
CDFIs do much more than cut a check and walk away. They provide guidance, support and expertise. They share success with their borrowers. By extension, every investor at CNote shares in the success of our partner CDFIs as they work to increase the access to capital and create more inspiring stories like Prospect Cleaning.
How safe of an investment are CDFIs, what risks do they pose?
CDFIs, like any financial institution are not without risk. However, CDFIs do have the benefit of certain federal programs like the CDFI Bond Guarantee Program, which provides federal guarantees for bonds issued by CDFIs that make investments for eligible community or economic development purposes. We note that every investors risk appetite can vary. You should not take the research cited below as investment advice, and should consult with a financial adviser to find the investment that is best for you. 
The riskiness of CDFIs has been evaluated in detail, and the general consensus is that CDFIs do not present significantly more risk than non-CDFI institutions. In late 2014, two independent reports on the CDFI program "found that CDFIs have no more risk than conventional lenders and that they perform nearly just as well as mainstream financial institutions." The first report, CDFIs Stepping Into the Breach: An Impact Evaluation Summary Report, undertaken by Michael Swack, Eric Hangen and Jack Northrup from the Carsey School of Public Policy at the University of New Hampshire made the following key conclusions:
CDFI loan fund lending fills market gaps for key underserved low-income populations;
CDFI loan funds deliver between roughly two-thirds to over ninety percent of all loan volume to borrowers living in a CDFI Fund-designated Investment Area;

From 2005 through 2012, CRA reported lending decreased while CDFI loan fund reported lending more than tripled, and during the recession this activity provided a counter-cyclical boost to the economy;

CDFI loan funds provide borrowers that may not qualify for loans from mainstream sources with loan terms and interest rates that are still comparable to mainstream products; and

The CDFI Fund is the second largest-source of equity to CDFI loan funds after internally-generated funds.
The second report, Introduction to Risk and Efficiency among CDFIs: A Statistical Evaluation using Multiple Methods, conducted by Gregory Fairchild from the Darden School of Business at the University of Virginia and Ruo Jia from the Stanford Graduate School of Business determined:
CDFI banks and credit unions were found to have no more risk of financial failure than mainstream financial institutions, even after controlling for the CDFIs' degree of involvement in the mortgage market during the financial crisis; and
Despite serving predominately low-income markets, CDFI banks and credit unions had virtually the same level of performance as mainstream financial institutions.
This research suggests that CDFIs, when managed properly, can deliver returns at or below the risk profile of their non-CDFI counterparts. If you want to dig deeper into the industry, the CDFI fund makes comprehensive CDFI performance data available through its data collection system, known as the Community Investment Impact System (CIIS). This level of transparency and reporting assures that CDFIs remain a trusted source of funding for years to come.
How do I invest in a CDFI
Prior to CNote, investing in a CDFI was difficult and generally limited to qualified high-net-worth investors. Typically, investments in CDFIs were measured in millions of dollars, or more, this is because many CDFIs would receive investments primarily from large banks and foundations.
Now, with CNote, any individual can invest as little as $5.00 in CDFIs to earn a higher return on their savings and have an impact on communities across the country. CNote is the first company to make CDFIs, as an asset class, readily available to all investors. If you are interested in investing in community development and want a better return on your savings, CNote might be a good option for you. 
To learn more about investing in CDFIs through CNote, please visit our safety and performance page. If you want to help bring financial access to underserved communities, sign up and join us as we work to build a more economically inclusive America.