CNote is an award-winning impact investment platform where you earn more by investing in the causes and communities that matter to you.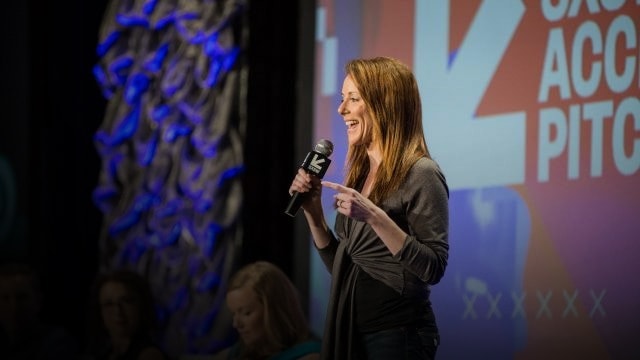 ---
CNote was chosen as the 2017 Best Startup Pitch Company after besting ten of the best companies during the first SXSW Super Accelerator Pitch Competition.
At CNote, we believe in economic justice and the importance of confronting, combatting, and redesigning the financial infrastructure and power dynamics that for centuries have kept communities of color and low-income communities at a distinct and perpetuated disadvantage. Join us in creating a more intentional, inclusive economy – one where every individual can thrive.
CNote was founded on two core principles. That everyone deserves a shot at financial freedom and that each of us can play a part in building a more equal world.
CNote was created by two women with decades of experience working in finance. In those past roles, they witnessed the wealth gap grow at an alarming pace, especially after the great financial crisis ravaged America's middle class. Seeing more and more financial innovations focused on making the wealthiest 1% even wealthier, they decided to leave traditional finance to start CNote and prove that financial innovation could be used as a tool to close the wealth gap, not exacerbate it.
Knowing that large problems require radical solutions, they decided that a responsibly run for-profit company would serve as a strong complement to governments and charities working to fight inequality. Their vision: a business model that created value for all of its stakeholders — rather than following the traditional path of trying to grab a bigger piece of pie for themselves, they would work to increase the size of the pie for everyone. How? By providing a new and sustainable capital source for CNote's community-lender partners, generating better returns for CNote investors, and by increasing capital access and economic activity in communities that need it most.
CNote was created to build a more inclusive economy.
To deliver great financial products and economic opportunity to everyone, including women, minorities, and those often forgotten by Wall Street. We believe that people saving to buy their first home deserve access to the same kind of financial products as someone buying their second penthouse. For too long the world of finance has served a select few. We believe in equal opportunity for wealth – that everyone, through hard work and proper planning, should have access to financial prosperity.
That's why our first product makes it incredibly easy to invest with your values. There are no fees or no minimums, so you can get started with any amount, and the signup process takes less than three minutes.
Every dollar you invest with CNote helps support local economic growth in the communities you live and work in. Your investments in CNote grow small businesses, build affordable housing, and help underserved communities thrive. Economic prosperity should not be off limits because of your zip code or how wealthy your parents are. It's a virtuous cycle, the money you invest in CNote grows communities across the country and helps fuel the real engine of growth – the small business. Those success stories lead to more jobs, more income, and more wealth for you, the CNote customer.
Great returns. Tangible impact. Happy you.