Change how you invest.
Change lives.
CNote makes it easy for individuals and institutions to invest in a more inclusive economy.
See Who We Invest In
CNote investments help "promote small-business growth and job creation in underprivileged communities."

"CNote Helps Make CDFI Investing Easier And Accessible."

"CNote wins Payment and FinTech category and Best Startup Pitch Company."

Invest in the world you want to live in.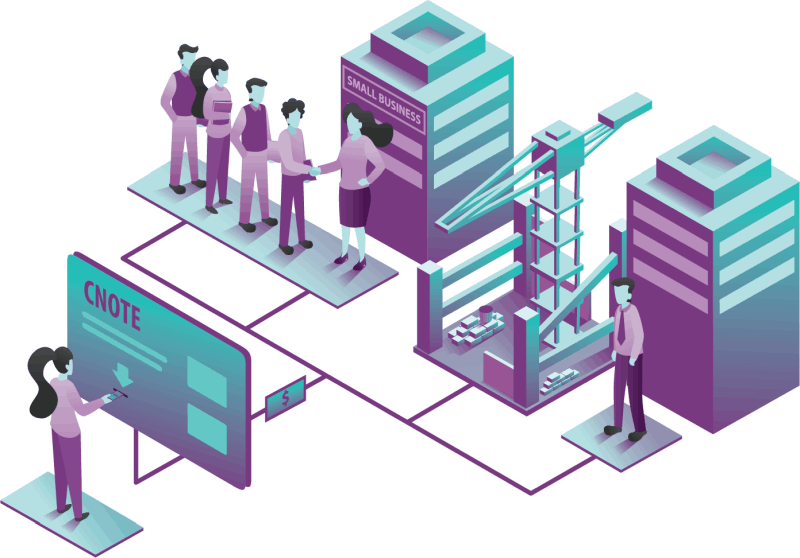 With CNote, your investment supports racial justice and financial inclusion, funding minority and women-led businesses, building affordable housing, and driving greater community development in communities of color and low-income communities.
Investors ranging from institutions to individuals have committed over $50 million to CNote.
CNote's Impact Since Inception:

3,000 jobs created or maintained by CNote investments
51 cents out of every dollar invested funded minority-led businesses
35 cents out of every dollar invested funded women-led businesses — that's more than 8x the national average1
Invest
You open an account using our simple online portal. You choose the products that align with your values and the amount to invest in each.
Grow
 Every dollar you deploy with CNote supports community development, funding loans for female and minority entrepreneurs, affordable housing, and bringing opportunity to low-income areas.
Earn
You earn a competitive return and communities prosper.2 It really is that easy to align your investments with your values.