Fully-Insured Cash Management, with Impact.
What is the Promise Account?
A

more impactful

cash management solution.

The CNote Promise Account is a fully insured product that gives investors and institutions a single place to put their cash to work for positive social impact while generating a competitive return. The Promise Account provides flexible liquidity and the peace of mind that comes from FDIC and NCUA backing
Fully Insured
Funds are fully insured via FDIC and NCUA Insurance backed by the full faith and credit of the United States
Impact
CNote invests only in CDFIs and Low-Income Designated Credit Unions, which grows the deposit base and increases access to financial resources. CNote will report regularly on the impact the Promise Account holders are achieving.
Optimized Return

Account holders earn a competitive interest rate because we choose a basket of depository products across credit unions and CDFI banks optimized for returns.

Note: The Promise Account currently requires a minimum deposit of $250,000.
Ease of Use

Access multiple low-income-designated credit unions and CDFI banks with a single account, all online.
90-Day Liquidity
Funds are fully accessible every 90 days with 10-days notice.
No Fees

CNote does not charge Promise Account investors any fees.

Impactful Cash.

Optimized by CNote.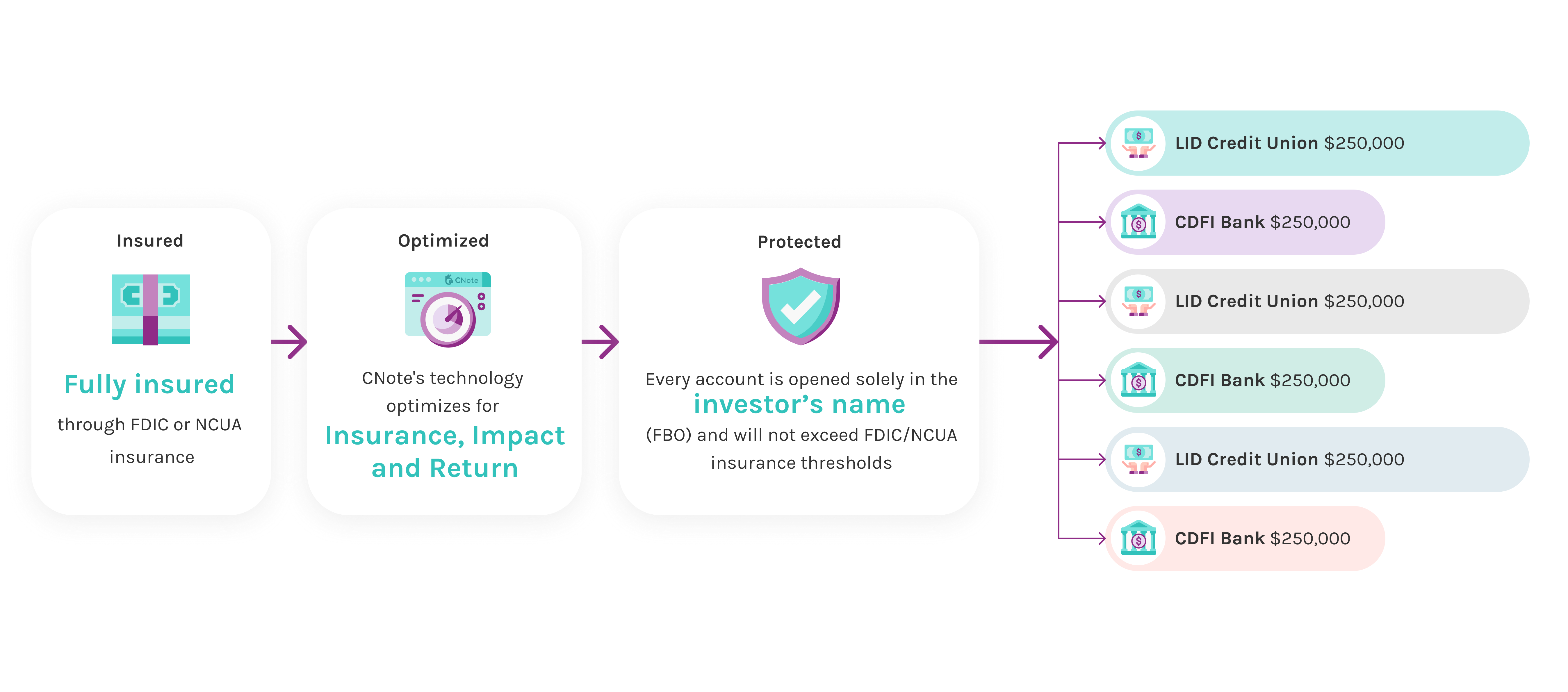 The Promise Account fills a gap for institutional investors like foundations that want to support financially underserved communities across the country while generating competitive returns on their cash allocations. CNote invests Promise Account dollars in depository products, such as money market accounts and CDs, from vetted FDIC- and NCUA-insured credit unions and CDFI banks. CNote optimizes this basket of products to achieve the highest returns with 90-day liquidity for account holders. Individual accounts are fully insured through the FDIC or NCUA.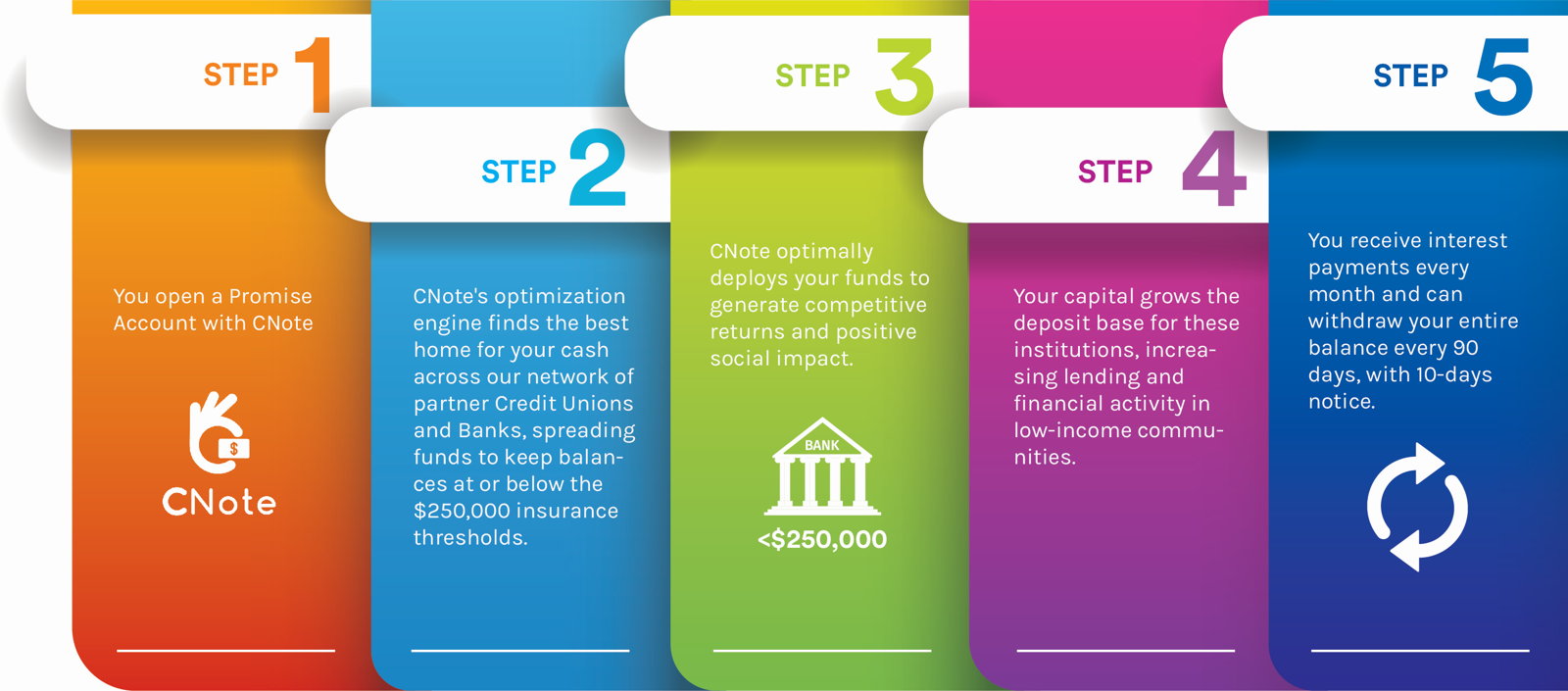 In line with our mission to drive more resources to undercapitalized communities, CNote deploys Promise Account funds solely with institutions that target positive social impact, focusing on credit unions and CDFI banks that serve low-income communities.

To achieve a similar financial and social return without the Promise Account, investors would have to find the right products, research them, and manage multiple accounts to maximize returns and maintain relative liquidity—something few have the bandwidth to do.